Since the 70's I have wanted a saddle like this. My friend and saddle maker David Snellen made it for me as a gift. David is suffering from what the doctors have said is a terminal lung condition. Please lift David up before the throne of grace in prayer. This is he believes, his last saddle..........I am praying he will build many more and live to see his children grown and with families of their own.
I desired a "multi-era" saddle that I could also use as a everyday saddle. What we tried to create was one typical of Thorton Grimsley "Mexican" saddles he built in St Louis for the fur trade as well as the 1rst Regt. of Dragoons in 1833. I had David build it with a "mochilla" or the leather cover as was typical of commonly called "Sante Fe" saddles. I had one built by another company back in the mid-80's that I lost along with the dozen other saddles I owned, some period and some regular stock saddles and Aussie saddles......along with a half dozen pack saddles. Including my 1846 Grimsley I had, this is the finest one I have owned. David did an excellent job considering especially he is only able to work minutes at a time and on oxygen.
Here's a pic of the saddle with mochilla.
"Skeleton rigged"
Saddle Bags
Breast Collar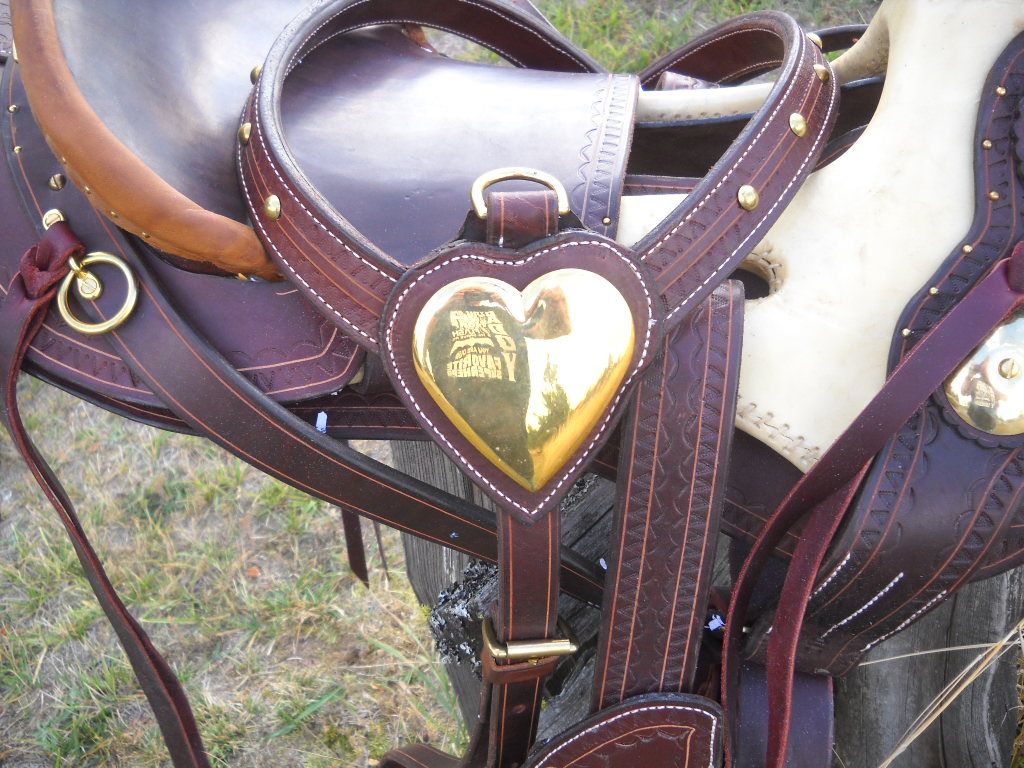 Headstall
Cinch and surcingle
Brass concho and stamp detail
Hooded stirrups or "tapadaros" were not common on American made saddles and much more likely to be found on Mexican or Californio saddles in the 20's and 30's...however I have spent too many miles in a saddle personally and know of too many accidents where a rider was drug after being thrown...........so in my fantasy, I own them...especially at my age and my previous injuries!
Also included was halter, lead strap, reins and crupper all in a size to fit a large framed mule!