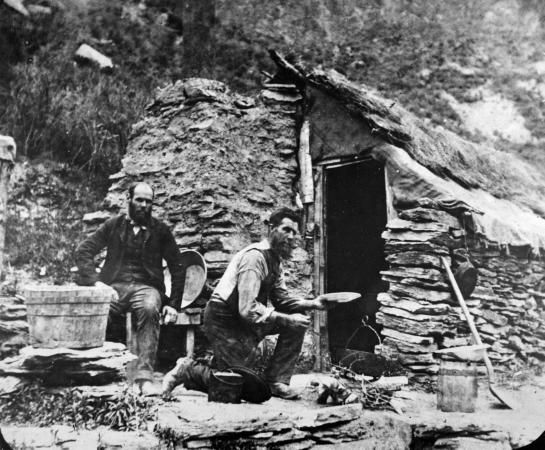 You spend the last of your earnings on a coach ride to the gold fields.
The heat is a hammer in the late July sun. Arriving in Coloma, CA, you can't believe the number of people swarming in the valley.
It's taken you almost seven months by ship, and you fear that all the gold is gone.
In the streams and riverbeds, you expected to see men with panning boxes, but you can barely see the water through all the machines.
You overhear two men discussing where to go next: One says he heard of a man who found a two-pound nugget in the riverbed last week; the other said the gold's dried up along the river, and everyone's heading for the hills, hammering away in mines.