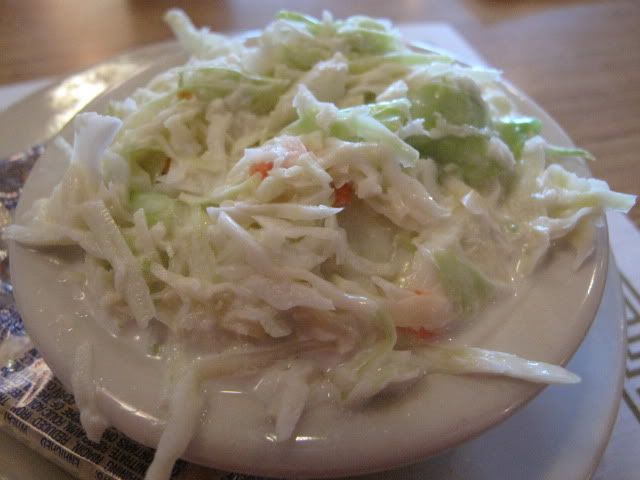 Cabbage Salad or Cole Slaw
Maude Dickinson wrote that:
Cabbage, serves as what we called cole slaw, was the green salad of farm meals, The cooked dressing was exactly right on shredded cabbage, fresh and sweet from the garden.
An early Kansas cookbook had a recipe for cabbage and dressing called "Kansas Salad." This recipe of 1874 did not give exact measurements but called for "a teacup sweet cream," and "a little salt and vinegar." After 1900 cookbooks began to use more exact measurements.
Coleslaw
You need:
2 tablespoons vinegar
1 tablespoon margarine
1 tablespoon sugar
1 egg, beaten
½ teaspoon salt
2 tablespoons cream
¼ teaspoon pepper
3 cups finely shredded cabbage
½ teaspoon dry mustard
Do this:
Put vinegar, sugar, salt, pepper, mustard, and butter into a saucepan and heat to the boiling point. Add a few tablespoons of the hot mixture to beaten egg, then stir egg mixture into hot mixture and cook and stir until mixture thickens and boils. Remove from heat. Add cream and beat. Pour over cabbage and stir well. Chill. Serve to 4 or more.