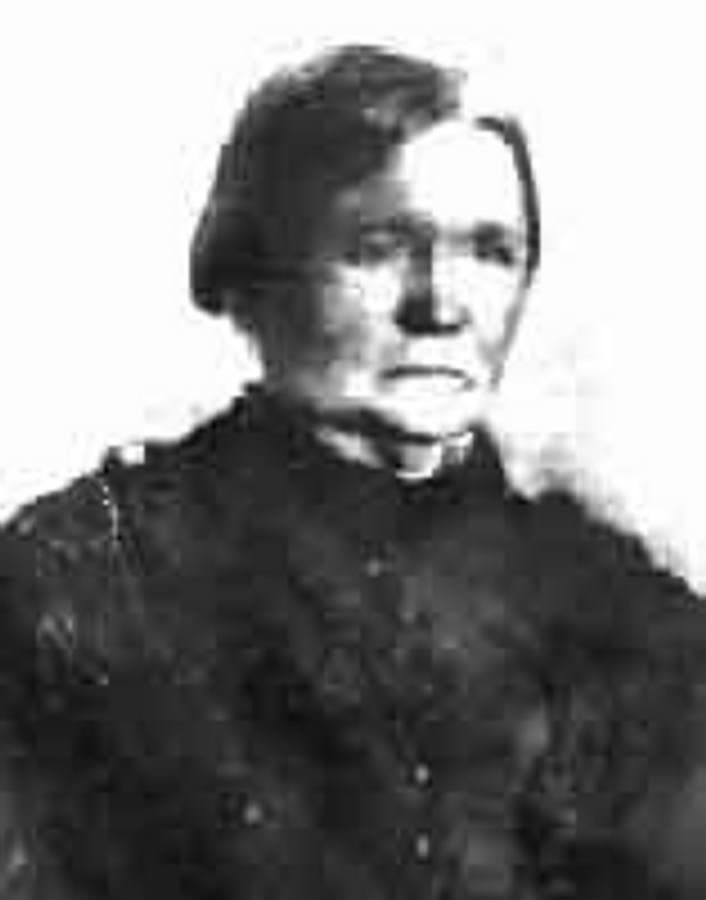 Elizabeth Wimmer who as a young girl while working with her father a gold prospector, learned to identify gold baring ore. The gem was taken to her and she used the old folk method of letting the nugget sit overnight in lye soap water. In the morning the ore appeared shiny indicating pure gold. The famous California Gold Rush had begun. The nugget weighted approximately one-third of an ounce with a value of $5.12. John Marshall, foreman of the mill, gave Jennie the gem while dubbing it the "Wimmer Nugget". She carried it around in a buckskin pouch. It was displayed at the Chicago World's Fair in 1893.
Much has been written about James Marshall's discovery of gold at Sutter's Mill in 1848, thereby precipitating the California Gold Rush. Little is known, however, about the one person present who was able to recognize the shiny rock which others believed to be mica or fool's gold. To prove it was the real thing, Jennie Wimmer boiled the nugget in her soap kettle. The rest of that story is history, but who was the mysterious "Mrs. Wimmer" who is mentioned only briefly, if at all, in the many accounts of the California Gold Rush?
Elizabeth Jane "Jennie" Cloud Wimmer knew gold when she saw it because she had often panned the auriferous streams near Auraria in Lumpkin County, Georgia. Her family moved to north Georgia from Virginia in 1838 when Jennie was sixteen years old. Her father, Martin Cloud, had been a prosperous tobacco planter in Patrick County but had been ruined financially by an unscrupulous partner. Hoping to recoup his losses by striking it rich in gold, Martin loaded his family and what few possessions they had left into an ox-drawn wagon and headed south.
While Martin Cloud and his son James were mining, Jennie and her mother Polly contributed to the family income by operating a boarding house and eating establishment for miners. Whenever Jennie had any free time, she was out prospecting with her gold pan and soon developed a sharp eye for gold-bearing ore.
The winter of 1839-40 was unusually severe and wet, which not only impeded mining but also caused widespread illness among the miners. Jennie reported devoted herself to nursing the sick until she became seriously ill herself.
A rare early account of her life says that she was nursed back to health by a young miner named Obadiah Baiz (also spelled Bays and Bayse), whom she later married. It seems more likely that they married in Virginia before coming to Georgia. No marriage record has been found either in Virginia or Georgia, but on file in Patrick County, Virginia, is Obadiah's application for a license to marry Elizabeth Jane Cloud along with a note from Jennie's father giving his written consent for the marriage, since she was under age. Both are dated August 4, 1838.
There is no record of how much success the Cloud family had during their sojourn in Georgia, but they apparently lingered there only a couple of years. In the summer of 1840, Obadiah and Jennie decided to immigrate to Missouri and become farmers instead of miners. It was a journey that almost claimed Jennie's life. While crossing the rain-swollen Mississippi River, a log struck the plank ferry and caused it to capsize. Thrown abruptly into the churning, muddy waters, Jennie managed to save herself by grasping the tail of one of the oxen and clinging to it as the beast struggled ashore. After arriving in Missouri, Jennie and Obadiah were neighbors with Peter and Polly Harlan Wimmer. Unfortunately, both Obadiah Baiz and Polly Wimmer died of a deadly malady called "wasting fever" (probably cholera) in 1843, leaving Jennie with two small children and Peter with five. It is not surprising that the two bereaved parents married the following year.