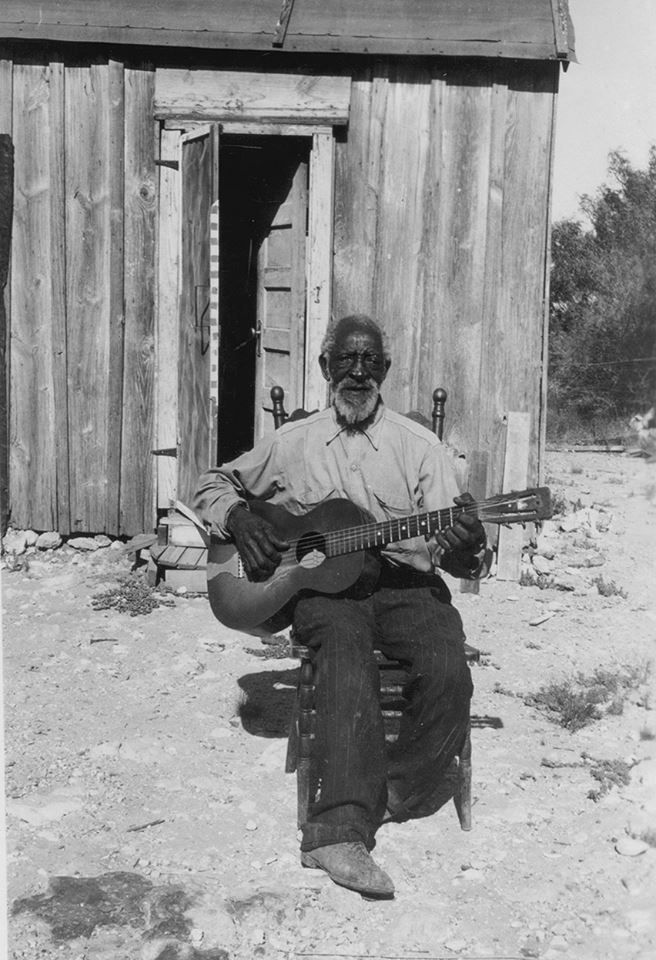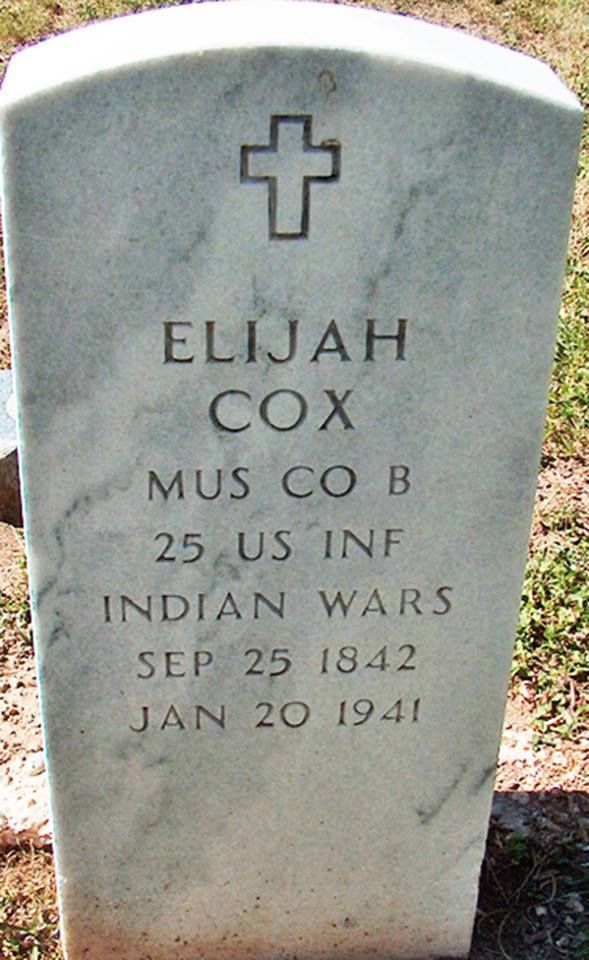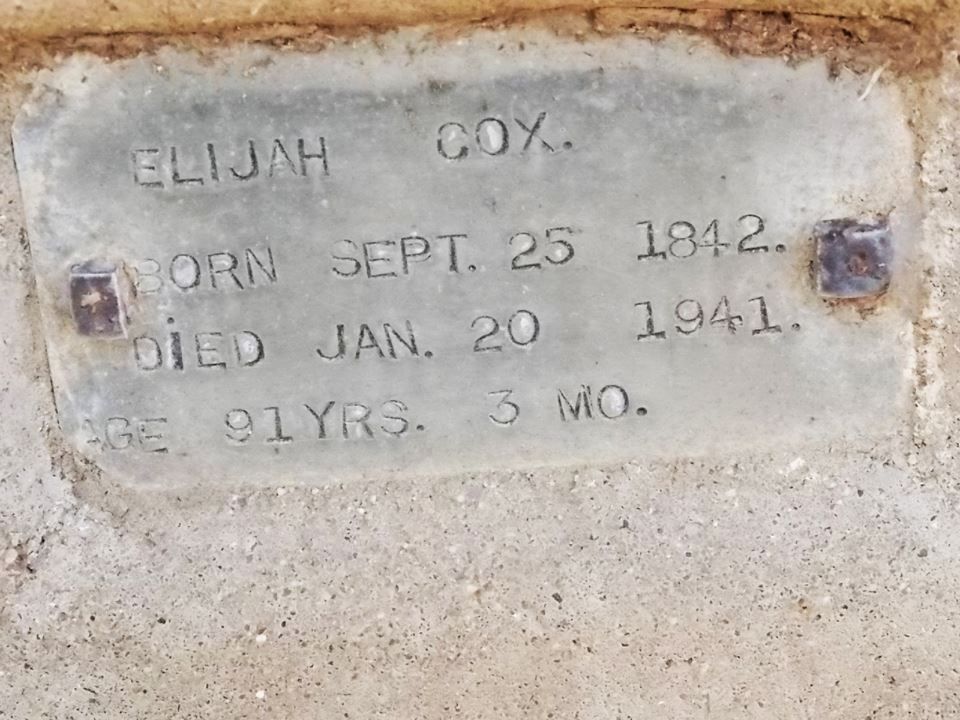 This is 96 year old former Buffalo Soldier Elijah Cox playing his guitar at home in San Angelo in 1938. Elijah lead a remarkable life. His parents, Jim and Kizzie Cox, escaped slavery with their children through the woods about twenty miles below Memphis, Tennessee. They crossed over to Quebec, Canada, and later went to the free state of Michigan, where Elijah was born in 1842.
Elijah's military service began as the personal servant to Captain George Madison of the 6th Illinois Cavalry during the Civil War. The 6th Illinois Cavalry was attached to the command of future Fort Concho (Texas) commander Benjamin Grierson. After the war, he returned to Michigan and became an apprentice carpenter and later a sailor.
Disliking these professions, Elijah decided to rejoin the military. On July 1, 1870 he enlisted into the regular army and was placed in Company B, 25th Infantry which was later assigned to the Texas frontier. Cox spent almost a year in the army and was wounded during an engagement with a group of Apache Indians between Fort Davis and Fort Quitman. Cox never officially served at Fort Concho but made Saint Angela (San Angelo) his home after he was honorably discharged due to injury on June 30, 1871 at Fort Bliss. He was given permission to accompany a military funeral escort that traveled from Fort Bliss to San Antonio in 1871. Although he planned to continue traveling to his mother's home in Michigan, when the escort reached the area of Saint Angela and Fort Concho, he decided to stay, working in the region as a cook, carpenter, buffalo hunter, musician, entertainer, and bartender. Elijah was a great musician and was said to be an exceptional fiddler. He and his son, Ben, played for all of the dances at the fort. Elijah passed away on January 25th, 1941, about six months shy of his 99th birthday.
I'm posting not only a photo of Elijah but also photos of his tombstone, which lists his date of birth and death correctly but, inexplicably, miscalculated the length of his life. The tombstone photos come from Find A Grave.Com