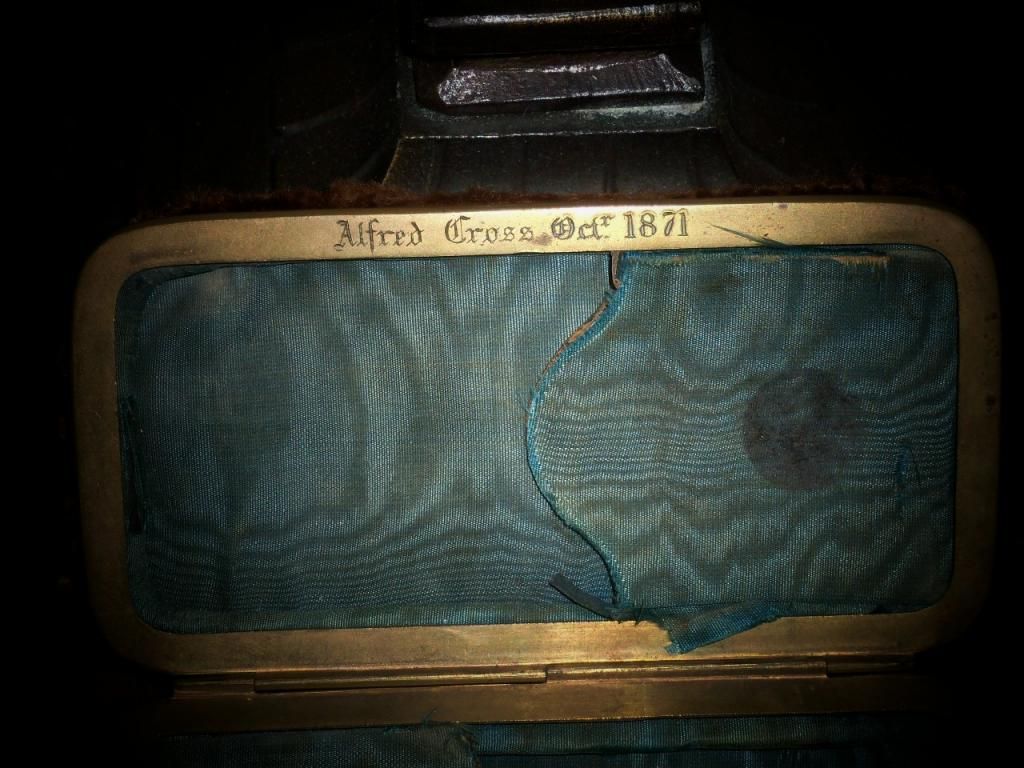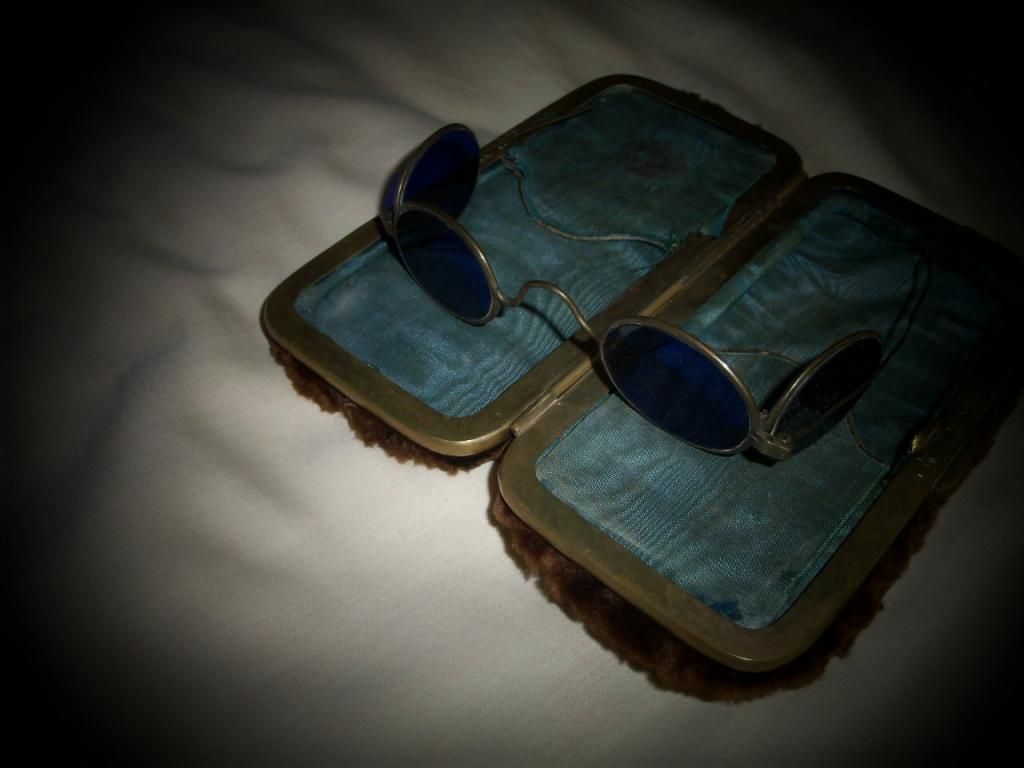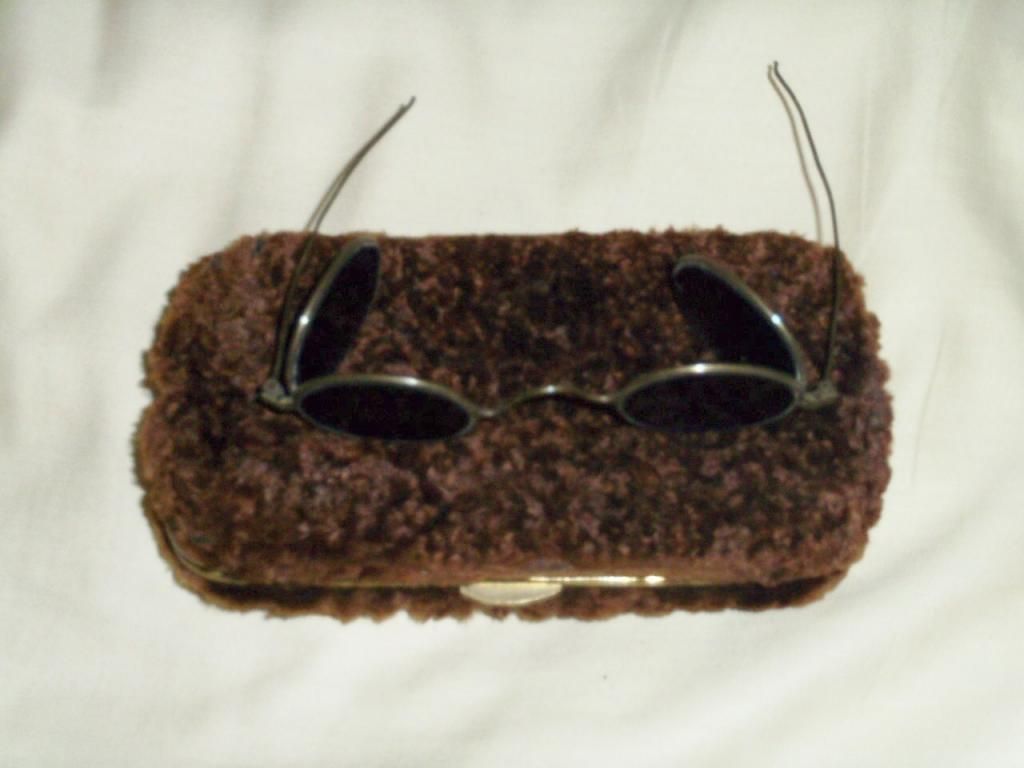 Most rare Buffalo Hunters Glasses in the original Buffalo hide case. On the inside of case is the man's name that wore them. ALFRED CROSS OCT 1871.
Before white settlers began to push into the vast west in any great numbers, an estimated 50-60 million buffalo freely roamed upon the Great Plains. American Indians hunted them for food and other necessities, and a harmonious ebb and flow between man and beast prevailed.
However, after the Civil War, that would change as more and more people moved westward. As a result, new army posts were established and to supply those many soldiers, the army contracted with local men to supply buffalo meat to feed the troops. At about the same time, the iron horse also began to blaze a trail into the west, and these construction men also had to be fed. Adding to the need for food, people back east were demanding buffalo robes that they used as coats and lap robes when riding in sleighs and carriages. These events put many a man to work as buffalo hunters.